Interested in

Boiler

Service?
You can rest assured that your satisfaction is 100% guaranteed and that our knowledgeable team will stand by their work.
Locally Owned For Over 60 Years
Factory-Trained, Licensed & Insured Technicians
24/7/365 Emergency Service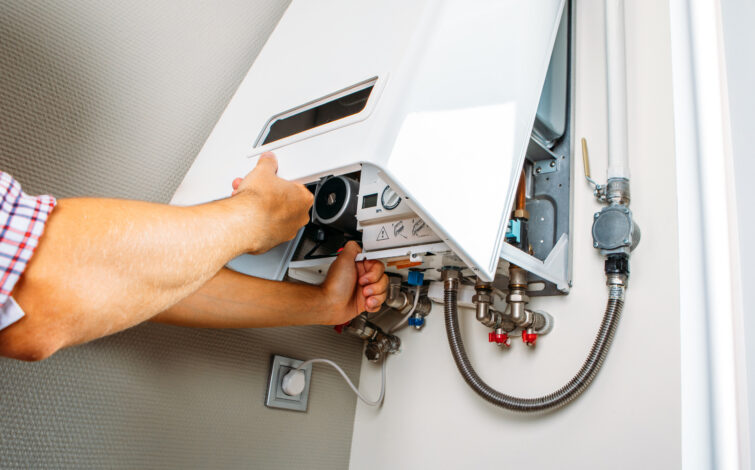 Trusted Boiler Services in the Quad Cities area of Moline, Rock Island, Davenport and Bettendorf
Boilers offer a long life and up to 98 percent efficiency. They can also be quite compact, saving space and money spent on natural gas. They have regained popularity in homes and businesses due to the consistent, efficient warmth they provide. Today's condensing boilers contain technology designed to recover heat as it is discharged for greater efficiency. Gas conventional boilers are also available to save fuel and heat large homes and businesses. Select boiler models can also provide the hot water you use for bathing and cleaning.
Doug's Heating & Air Conditioning services all brands of boilers for homes and businesses, and we sell, install and service Buderus, Bosch and Weil-McClain boilers. To learn more, please contact us.
Why Choose a
Boiler System?
A boiler can heat large spaces very efficiently. For example, radiant in-floor heat uses warm water in pipes beneath your floor to heat a space. This type of boiler-based heating system is always on, with the heat rising up to keep you warm. The heat is more constant and less drying than blown air heating systems.
If your boiler is in need of repair, don't wait to contact the experts at Doug's to address the issue!
Doug's Heating & Air Conditioning offers a full range of boiler installation and repair services. Contact us today!
Advantages of Boiler Systems:
More Energy Efficient Than Standard Forced Air Systems
More Even and Comfortable Heating
Warms Up Faster and Stays Warm Longer
Radiant Heating Keeps Heat Near Floor of Room for Comfort
Is Your Old Boiler In Need of Replacement?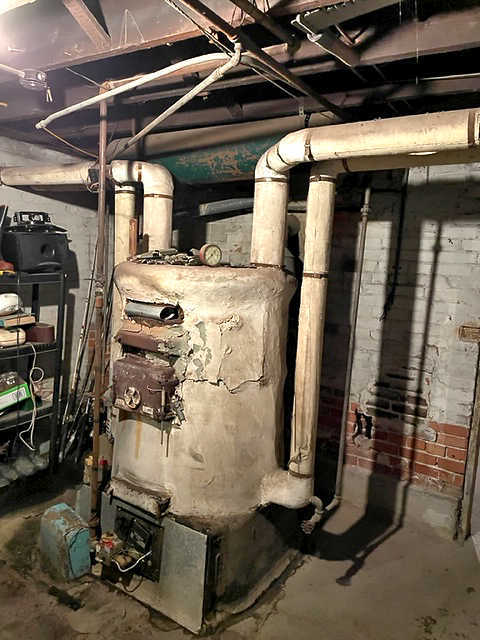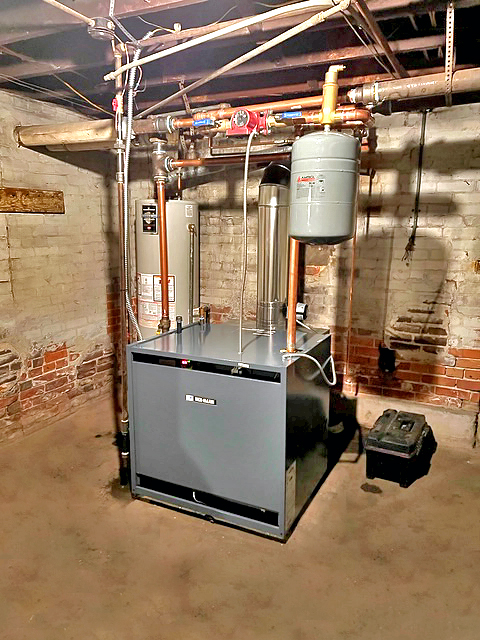 There are several "tell-tale" signs that boilers are not performing well. Being aware of the crucial signs that your boiler isn't working efficiently can save you money. While spending money on occasional repairs is natural, there are times when purchasing a new boiler is more cost advantageous than continuing to put money into an old boiler.
Even if your boiler is still performing after 10-15 years, it's still a good idea to start considering getting a replacement as its efficiency levels will have declined. A brand-new boiler could provide you with a better quality of heating and hot water. You could even save money on your energy bills by increasing the levels of energy-efficiency with a new boiler. Contact Doug's Heating & Air Conditioning today to have one of our experts give you an estimate along with options to best suit your home.
HOW CAN WE HELP?
Our
Services
Fast, friendly, clean and efficient, Doug's takes care of your Heating and Air Conditioning needs. Our fleet includes over 15 service and installation vehicles so we're always ready—365 days a year and 24/7. Whether you're replacing your heating or air conditioning systems, need preventive maintenance or emergency service in the Quad Cities or surrounding Area, Doug's has you covered!
WHY CHOOSE US
The Best in the Quad Cities
Ready to Get Started?
Contact Us for
Quality

and

Expert Service
You can rest assured knowing that our team will stand by their work and your satisfaction is 100% guaranteed with us. We treat your family like our family.
How Can We Help You?

Request Appointment: