Need Ductless
Mini-Split Service?
You can rest assured that your satisfaction is 100% guaranteed and that our knowledgeable team will stand by their work.
Locally Owned For Over 60 Years
Factory-Trained, Licensed & Insured Technicians
24/7/365 Emergency Service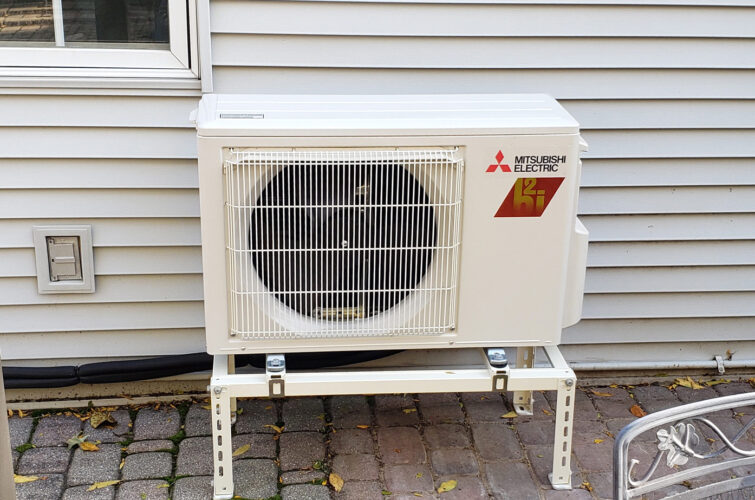 Trusted Ductless Mini-Split Services in the Quad Cities area of Moline, Rock Island, Davenport and Bettendorf
Receive efficient, quiet and space-saving heating and air conditioning with an ingenious mini split system—also known as a ductless system. Transform your home, garage or workshop with the latest breakthrough in heating and air conditioning. We can install ductless systems nearly anywhere to provide quiet, efficient heating and cooling to any space through modern heat pump technology. Choosing a mini split system means you receive a unit with a smaller footprint than standard central air and furnaces. You don't need to have the usual air ducts—just a space on the wall and a spot outdoors for a small heat pump. The wall unit delivers quiet, efficient heating and cooling to your rooms.
Why Choose a
Ductless System?
A ductless system serves as an excellent alternative to traditional heating and cooling. If you own an older home or want to cool or heat a space without existing ducts, a ductless mini-split system might be a better option for your home. The air handling unit takes up very little space on an interior wall, and the condenser unit is smaller than a central AC condenser. These facts make it possible to cool areas where you didn't think heating or air conditioning was attainable.
Advantages of Ductless Systems:
Easy to install through an exterior wall
Minimal space needed inside and outside
Very quiet air conditioning
Energy efficient units available
Supports heating, too!
Preferred Diamond Contractor
Get lasting comfort when you choose Doug's for your mini split, ductless air conditioning system. We offer licensed, trained installers who are backed by Mitsubishi, who has named Doug's Heating & Air Conditioning as a Preferred Diamond Contractor. This designation ensures you receive the best in sales, installation and service—plus, every purchase is backed by a 7-year parts and compressor warranty.
HOW CAN WE HELP?
Our
Services
Fast, friendly, clean and efficient, Doug's takes care of your Heating and Air Conditioning needs. Our fleet includes over 15 service and installation vehicles so we're always ready—365 days a year and 24/7. Whether you're replacing your heating or air conditioning systems, need preventive maintenance or emergency service in the Quad Cities or surrounding Area, Doug's has you covered!
WHY CHOOSE US
The Best in the Quad Cities
Ready to Get Started?
Contact Us for
Quality

and

Expert Service
You can rest assured knowing that our team will stand by their work and your satisfaction is 100% guaranteed with us. We treat your family like our family.
How Can We Help You?

Request Appointment: