Need
Commercial


HVAC Services?
You can rest assured that your satisfaction is 100% guaranteed and that our knowledgeable team will stand by their work.
Locally Owned For Over 60 Years
Factory-Trained, Licensed & Insured Technicians
24/7/365 Emergency Service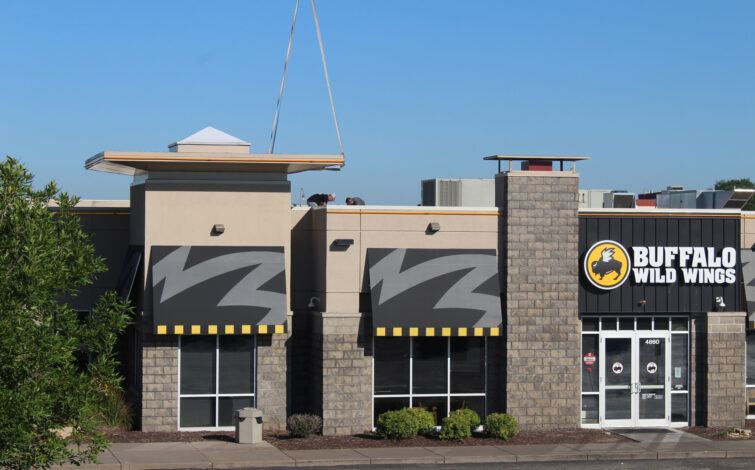 Trusted Commercial Heating and Air Services in the Quad Cities area of Moline, Rock Island, Davenport and Bettendorf
Businesses and restaurants looking for Quad Cities commercial heating and AC services can expect Doug's high level of experience, knowledge and customer service for:
Maintenance of all heating & air conditioning systems
Sales and service of food service equipment including Refrigeration Units, Ice machines, Coolers, Commercial Ovens
Development and maintenance of ventilation systems
You can access our expertise 24/7, 365 days a year. Save time with Doug's accurate scheduling, ample mobile parts inventory and clean-up policy.
Need
Emergency

Commercial Heating & Air Service?
At Doug's Heating & Air Conditioning, our technicians are available 24 hours a day, seven days a week to handle all your emergency commercial air conditioning needs. Additionally, we provide equipment service, equipment replacement, and installation. We also offer—and highly recommend—our proactive maintenance solutions, which help you avoid those dreaded emergency calls in the first place.
Emergency 24/7/365 Service
Heating & AC Equipment Service
Equipment Replacement
New Heating & Air Installation
Peace of Mind

With Doug's
With a professional, knowledgeable staff and a fleet of well-stocked service vehicles, we help your business with all of your commercial heating, cooling and equipment needs. Our partnership will enable you to:
Prolong the life of expensive equipment
Prevent inconvenient emergency calls
Receive 24-hour emergency service when needed
Save money through increased energy efficiency
Nothing compares to the peace of mind you receive from knowing the heat or air conditioning is on and your kitchen equipment is running smoothly. Your business can operate better when you contact Doug's to keep your systems in shape!
HOW CAN WE HELP?
Other
Services
Fast, friendly, clean and efficient, Doug's takes care of your Heating and Air Conditioning needs. Our fleet includes over 15 service and installation vehicles so we're always ready—365 days a year and 24/7. Whether you're replacing your heating or air conditioning systems, need preventive maintenance or emergency service in the Quad Cities or surrounding Area, Doug's has you covered!
WHY CHOOSE US
The Best in the Quad Cities
Ready to Get Started?
Contact Us for
Quality

and

Expert Service
You can rest assured knowing that our team will stand by their work and your satisfaction is 100% guaranteed with us. We treat your family like our family.
How Can We Help You?

Request Appointment: